Open Access: Claiming Visibility
Collaborative work with Carmen Papalia
Exhibition design by Michael Lis at Goodweather Studio

From the exhibition Guidelines, Walter Phillips Gallery, Banff Centre for the Arts, Banff AB, Canada
June 15th-August 25th, curated by Jacqueline Bell (text below)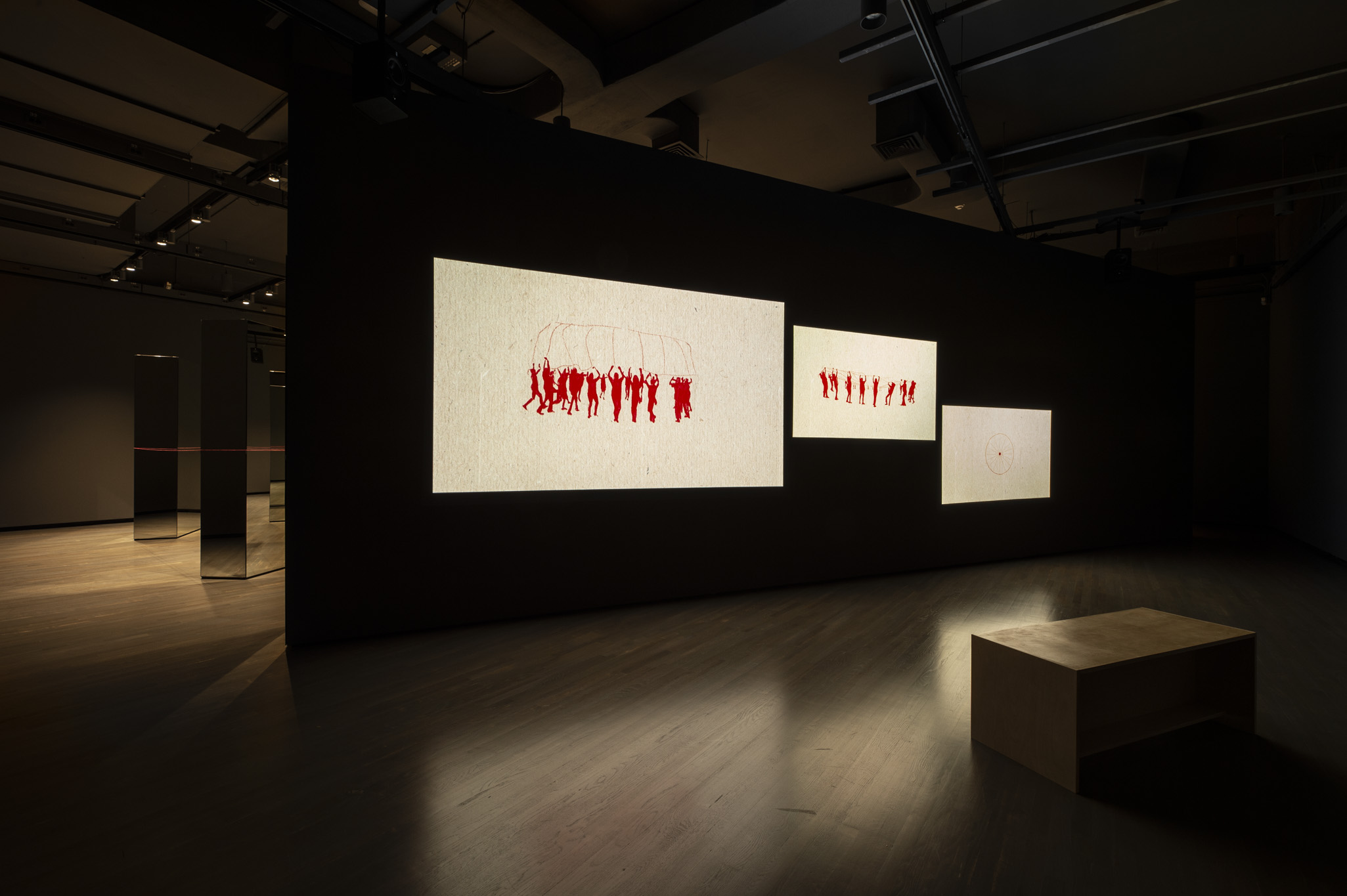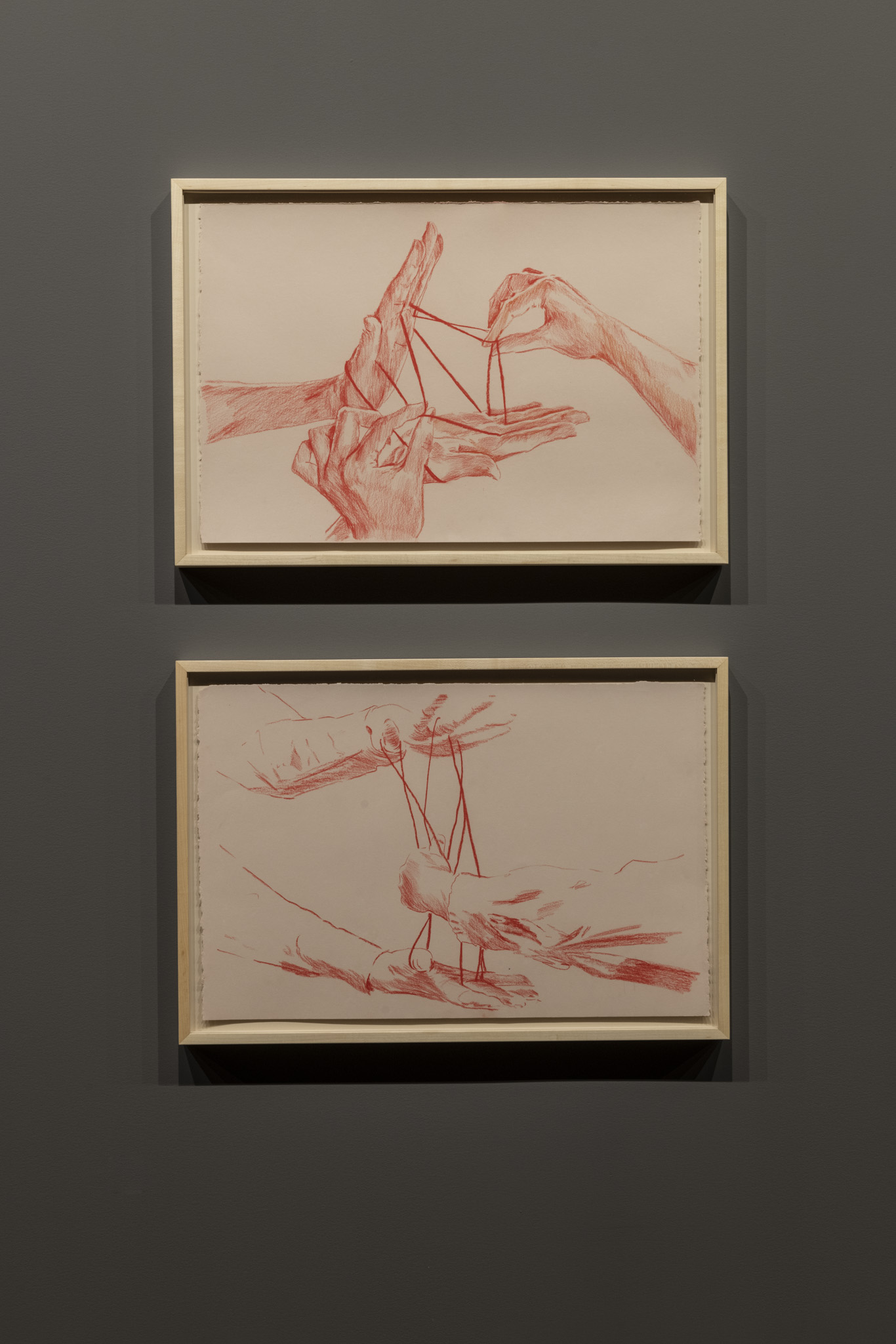 Text by curator, Jacqueline Bell:

Guidelines is an argument for accessibility in words and image, touch and sound. The first collaboration between Vancouver-based artists Carmen Papalia and Heather Kai Smith, the exhibition develops from Papalia's understanding of "accessibility as a social practice" – a temporary experience that requires a relational approach to mutual care. This understanding is central to the conceptual framework that Papalia developed in 2015. Termed "Open Access", this set of five tenants draws on Papalia's experience as a non-visual learner, a term he chooses to identify with over the medicalizing terminology of blind or visually impaired. With recognition of the important role of rights-based models for accessibility as codification of certain standards, Open Access articulates an expanded framework that centres the individual seeking access as the expert on their own needs; opening the possibility for a transfer of power in the naming of these needs from policy to individual. As a set of guidelines, this framework serves as the conceptual grounding for the exhibition, and is articulated by Papalia in the new sound work, Open Access: Claiming Visibility (2019).

These guidelines are extended into the physical realm through Papalia's work, Red String (2015-ongoing). In past institutional engagements, Papalia has temporarily wrapped cord around physical features within a gallery or museum to serve as a guide for the navigation of frequented routes. As performance documentation, a touch-based installation, and an elegant drawing in space, the string stands as broader metaphor for Papalia's alignment of the conceptual with the functional within his practice; in this case, enacting a temporary measure to improve his own access which requires those who encounter it to physically negotiate this claim of agency within a disabling physical environment.

Unique to this iteration of Red String is an exhibition design developed in collaboration with Goodweather Studio which serves as a purpose-built space for the work's enactment. Visitors are encouraged to move between fourteen freestanding, mirrored structures, each positioned at a specific angle to refract the singular into the multiple. To destabilizing visual effect, Papalia's string weaves between these mirrored walls, creating a visual field of intersecting red lines. With these refractions challenging an ease of navigation via the use of sight, visitors are invited to engage with the red string as a tactile wayfinding device. In playful paradox, it is the visual that is used to decentre the ocularcentric, defined by art historian Amanda Cachia as "the longstanding bias toward vision in Western thought and culture." [1]

The red string transforms into a hand-drawn line in the accompanying three-channel animation, Open Access: Claiming Visibility (2019), offering a non-linear interpretation of Open Access as described in the sound installation of the same name. Primarily working in drawing, Heather Kai Smith's work engages ideas of mutual support through careful renderings of archival protest documentation. In one segment, the animation depicts marchers in the historic 1977 protest, 504 Sit-In, which intended to force compliance with critical legislation passed during the movement for civil rights by persons with disabilities in the United States. This depiction of the protest line plays in relation to an animated vignette based on Papalia's performance, Blind Field Shuttle (2011-ongoing), which takes the form of a walk in public space with participants who close their eyes and form a single line behind him, placing their hands on each other's shoulders as a guide. In a continuation of the motif of the line carried through exhibition, a series of five drawings by Smith depict configurations of the string game, cat's cradle, recalling the ways young people learn the possibilities of temporary co-creation and mutual trust. Joining many hands, the works in Guidelines recall the ephemeral nature inherent in a relational approach to accessibility and its grounding in the social.

[1] Amanda Cachia, "Talking Blind: Disability, Access, and the Discursive Turn." Disabilities Studies Quarterly 33, no. 3 (2013): website.

Resonant Forms (2017-18)
Encampments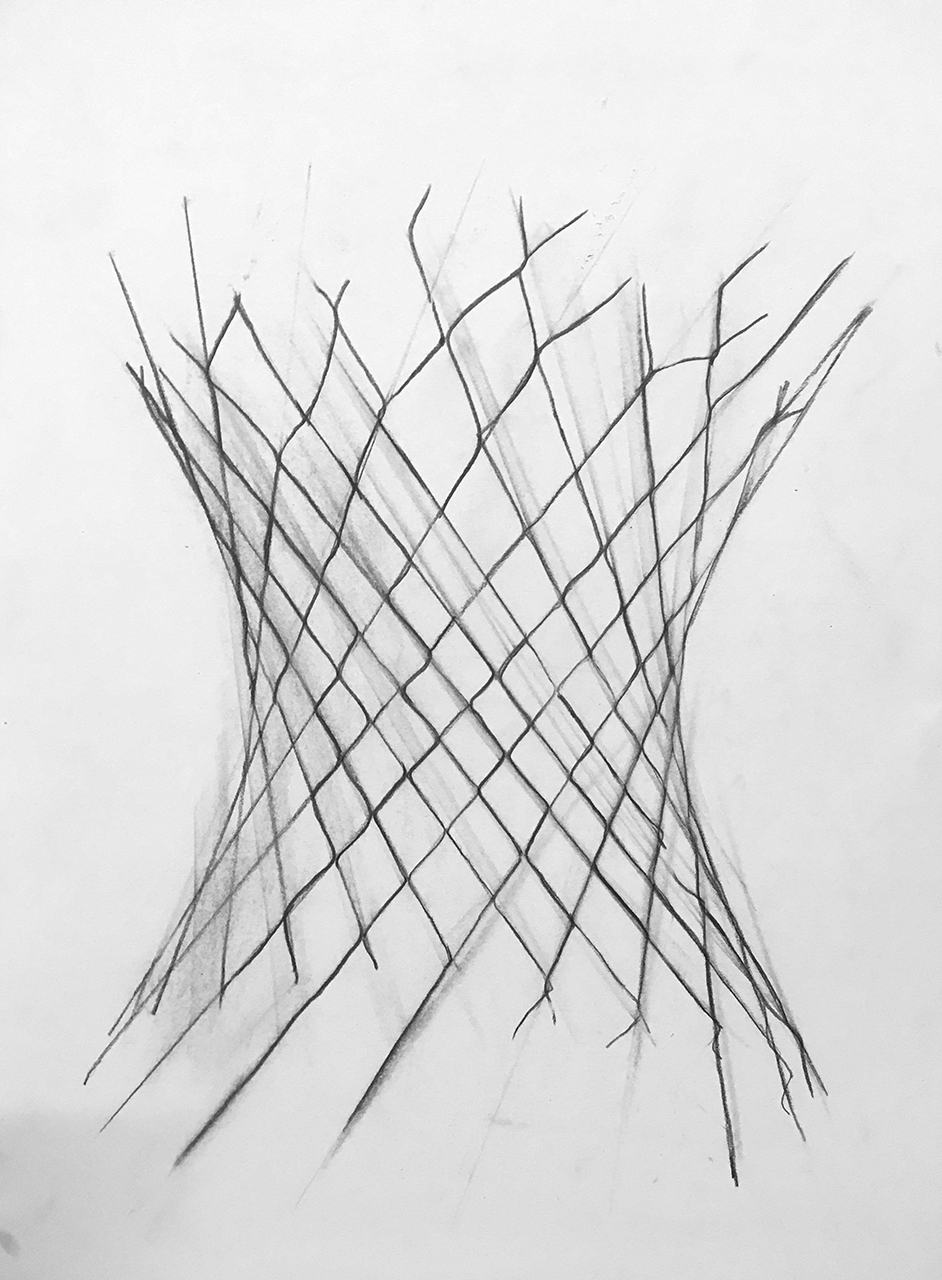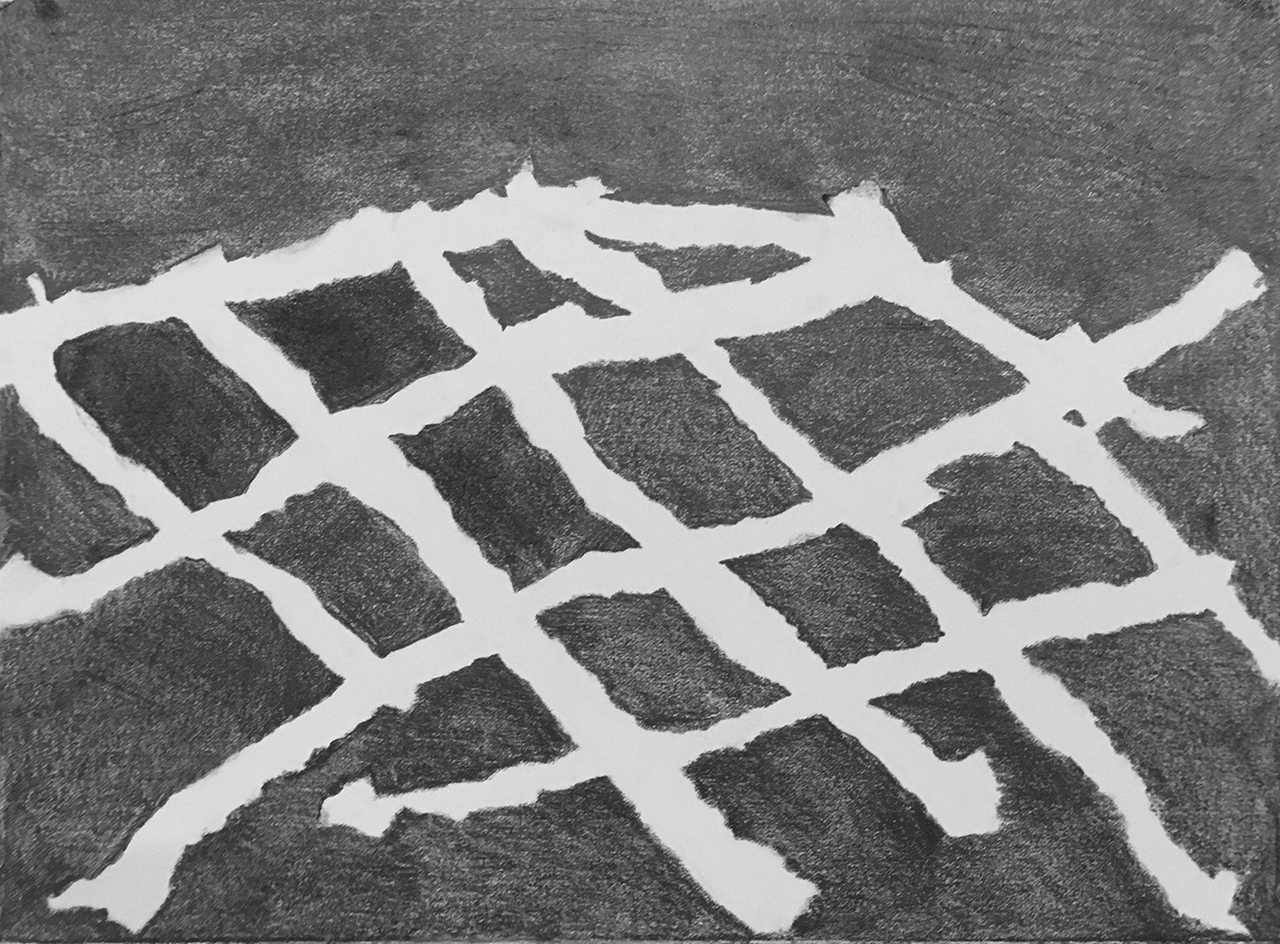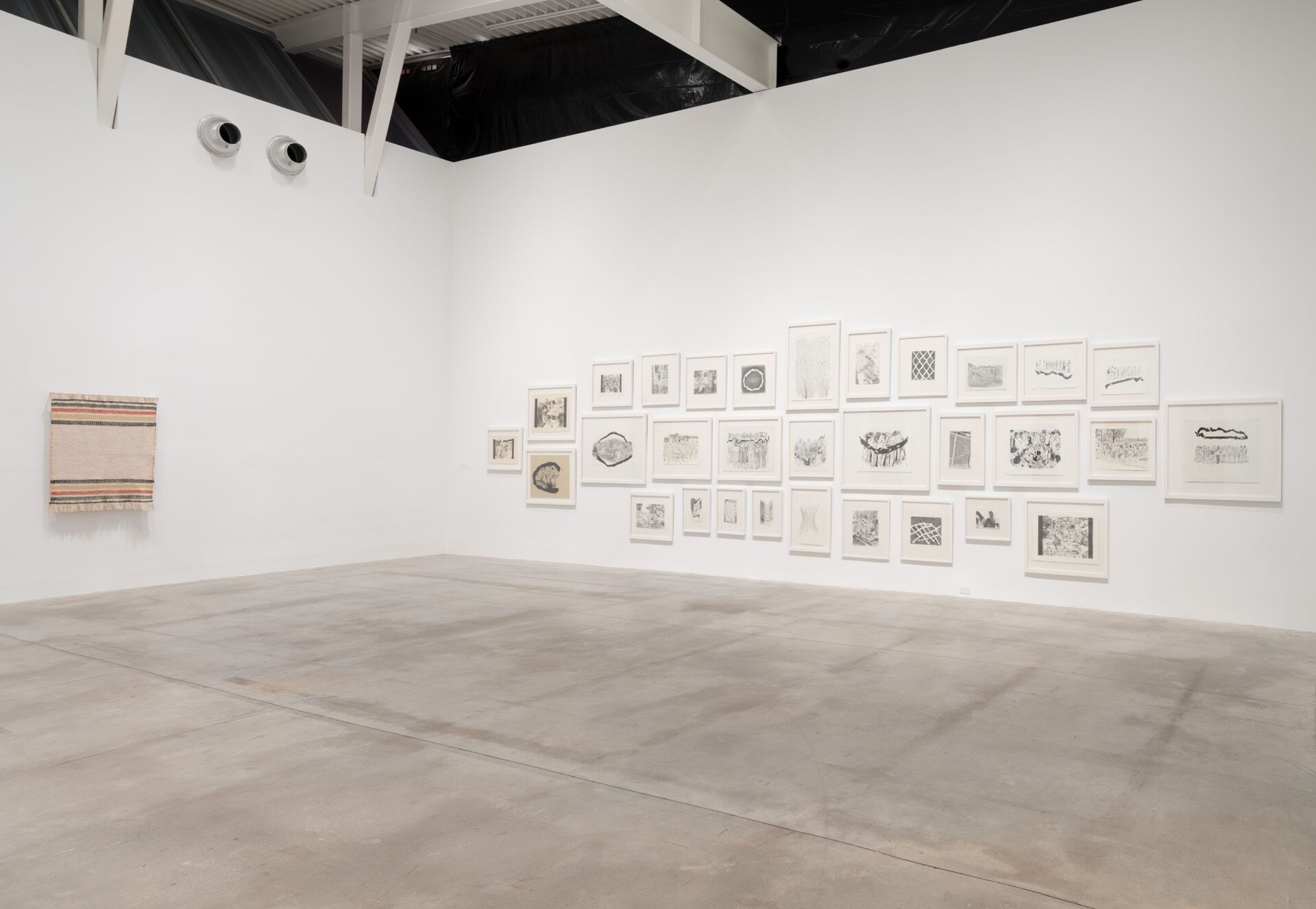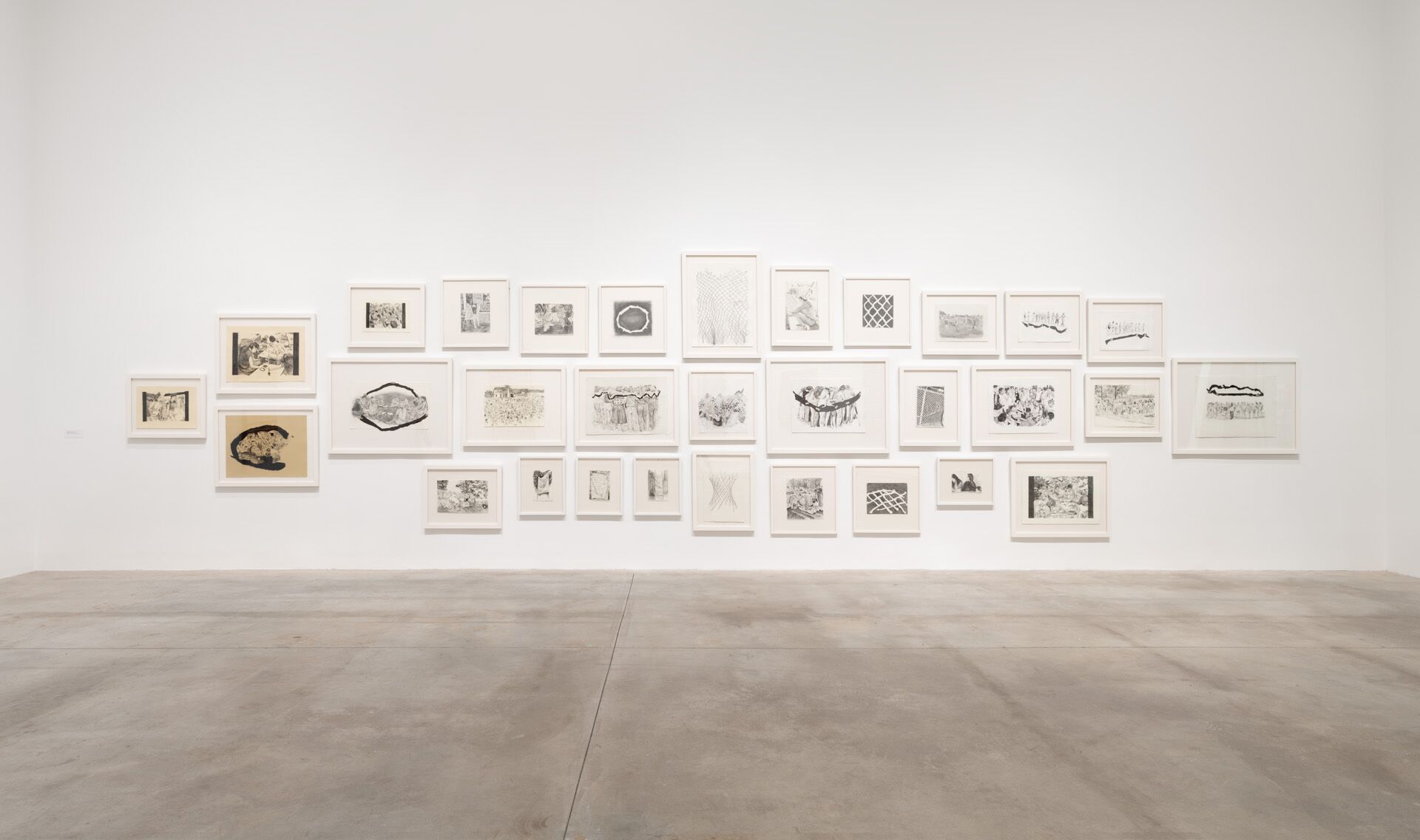 Resonant Forms (2017-2018)




Blue is the Distance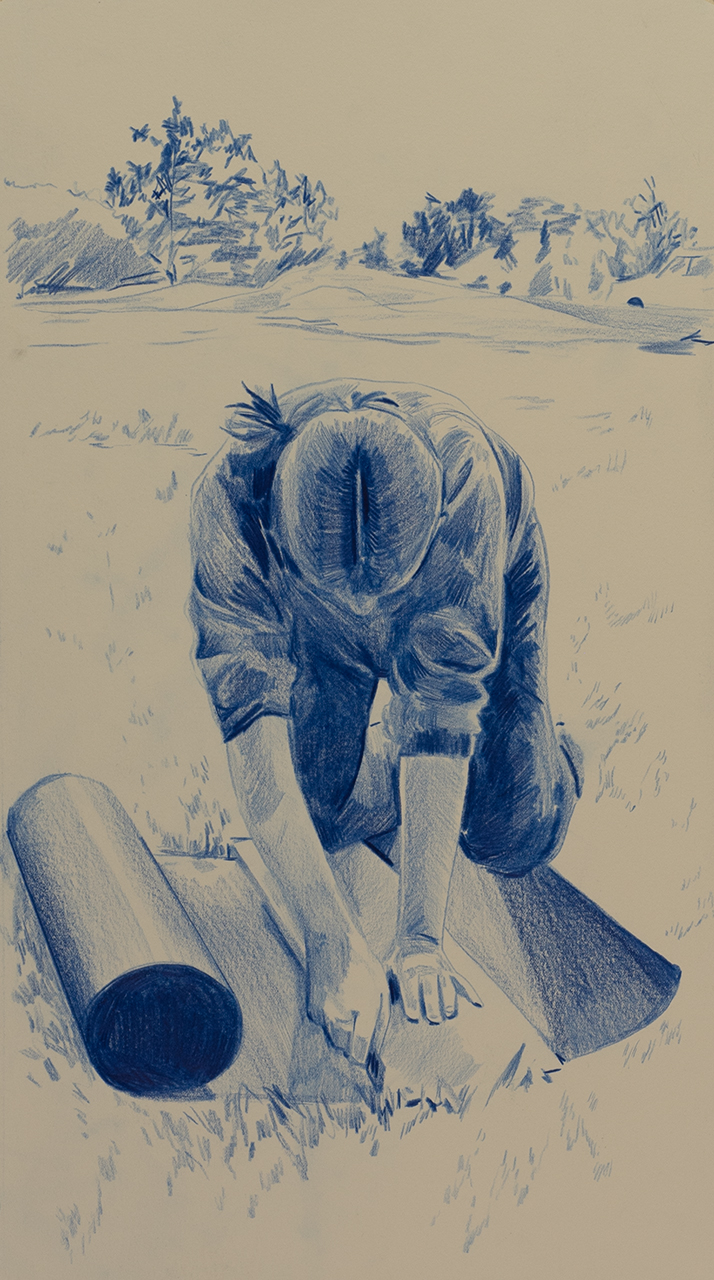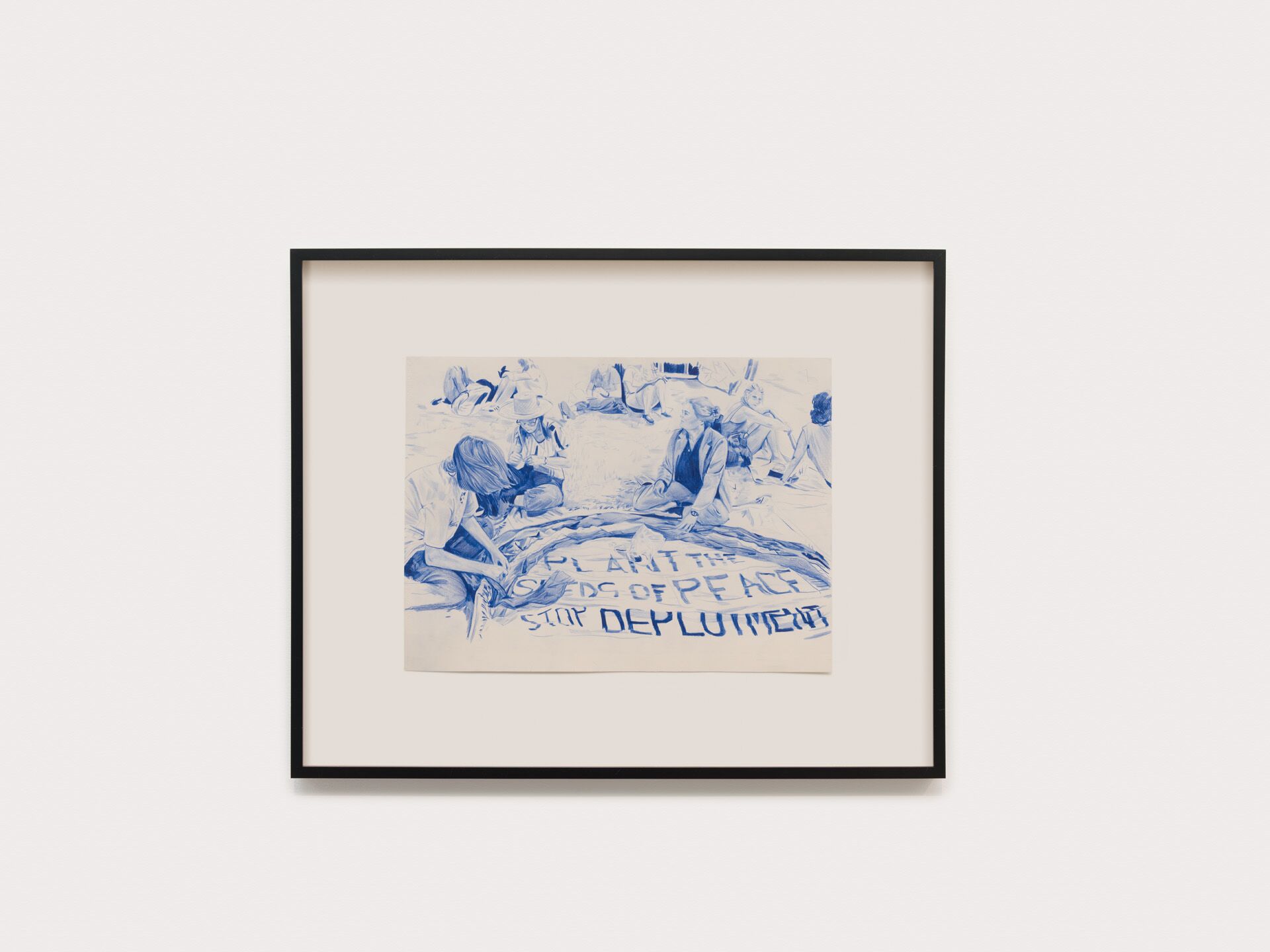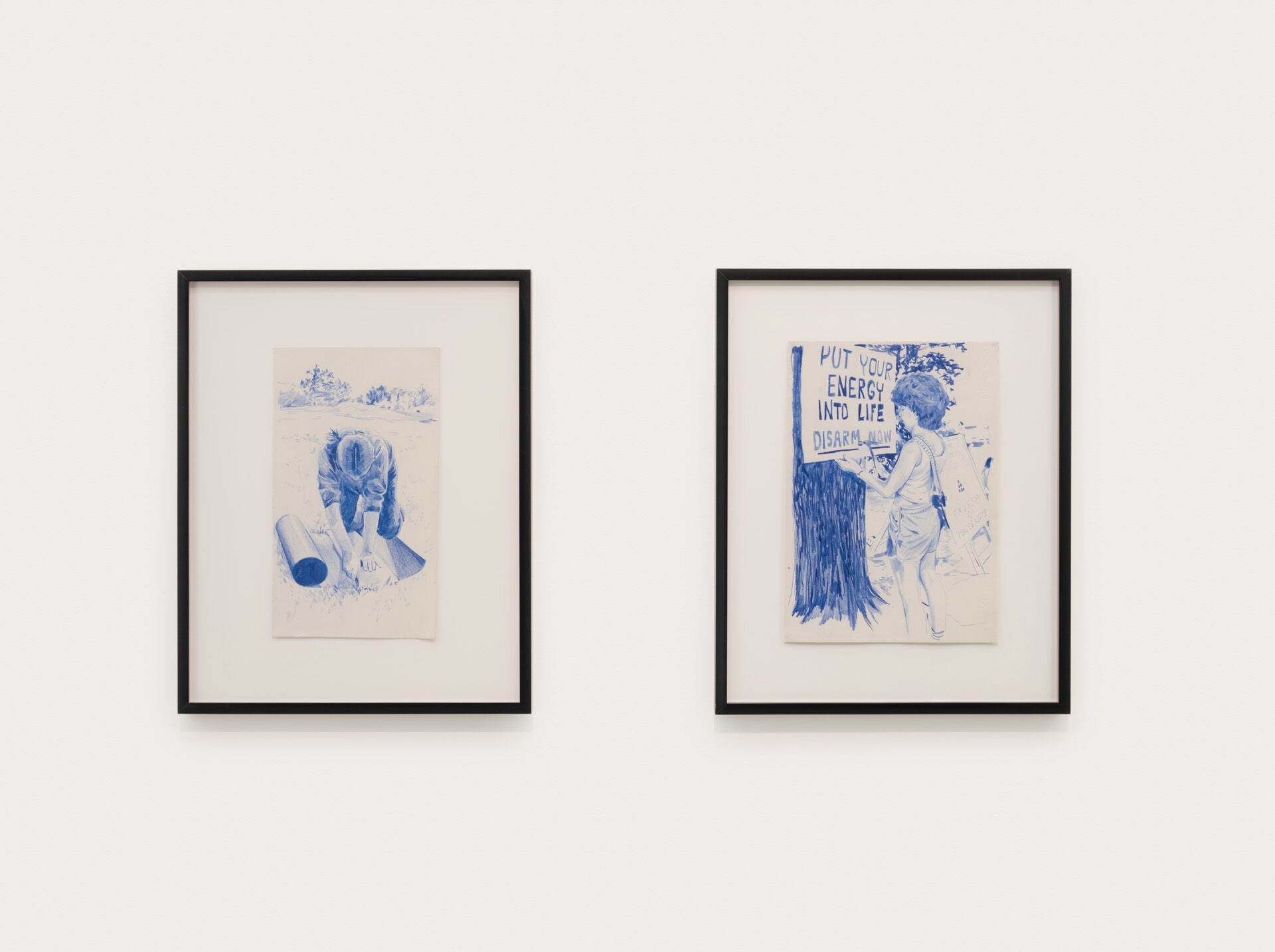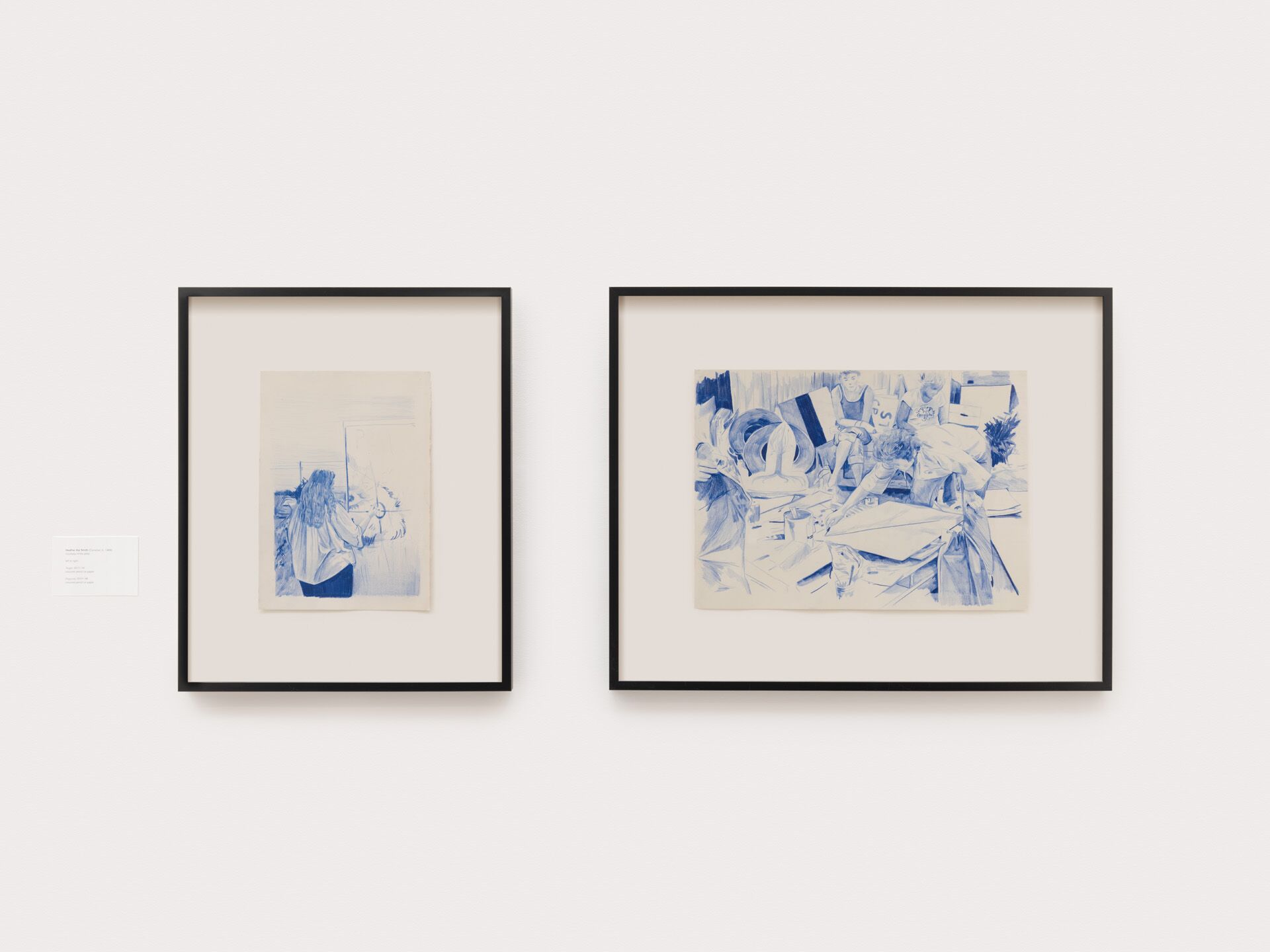 If Tomorrow is Yesterday (2016-17)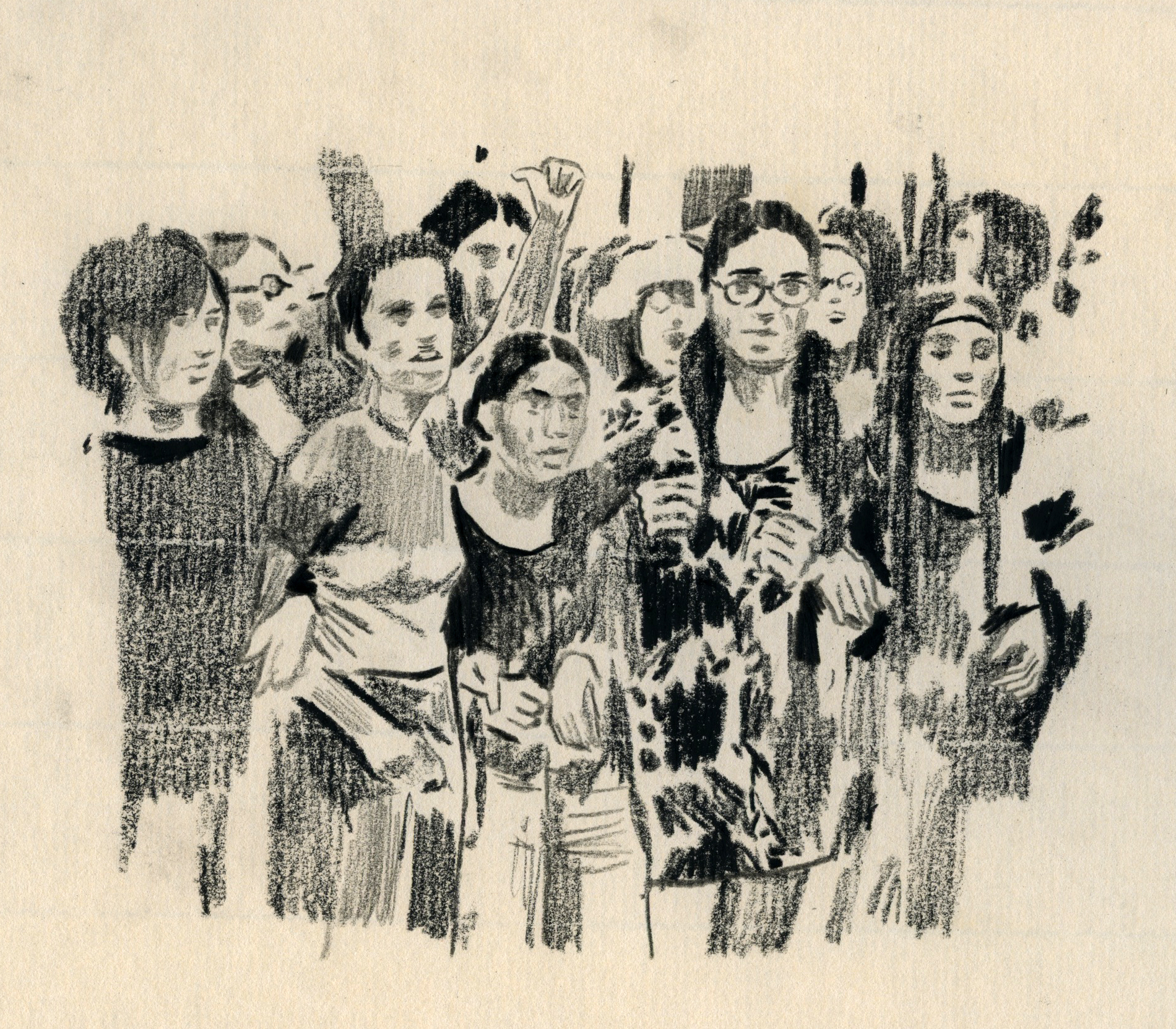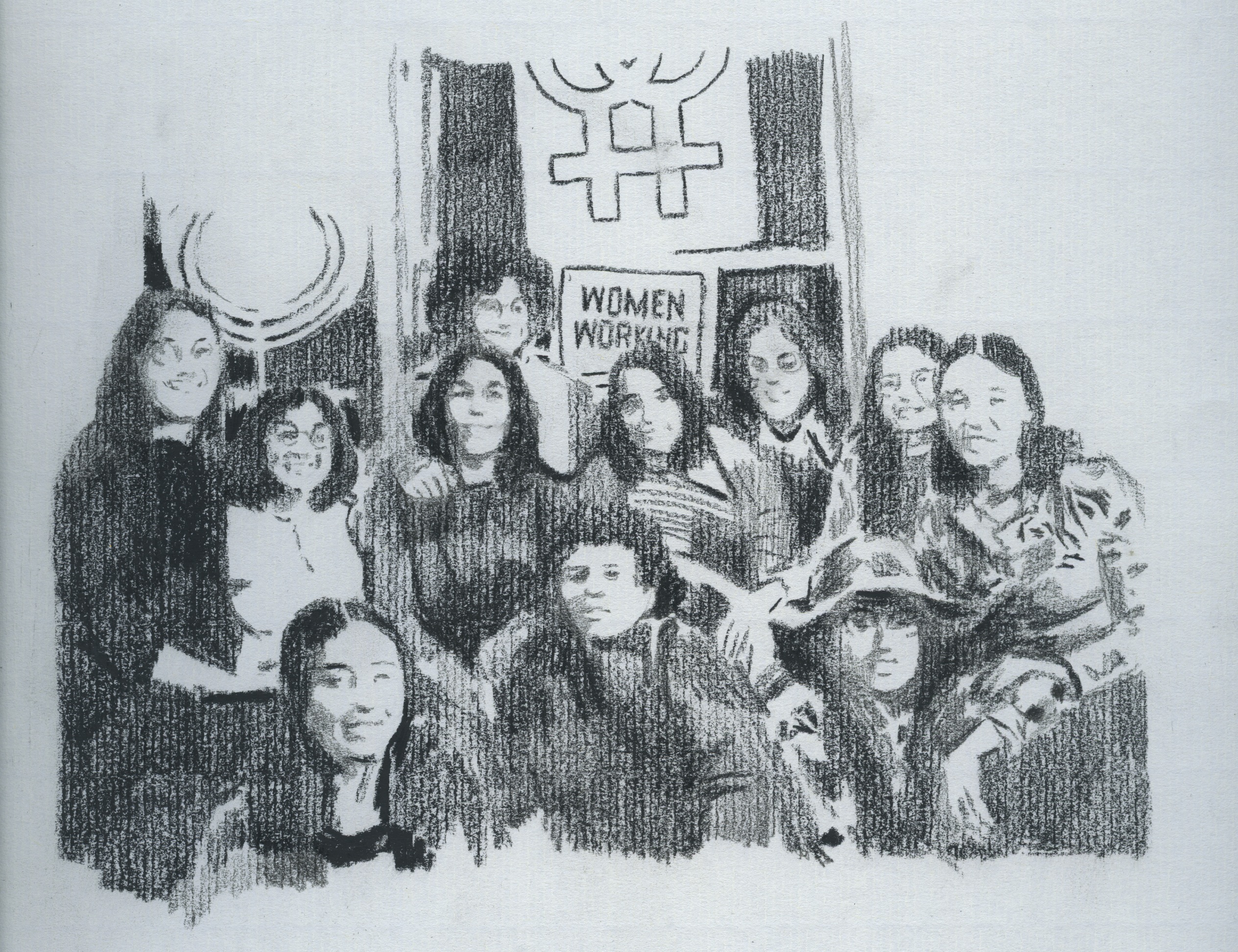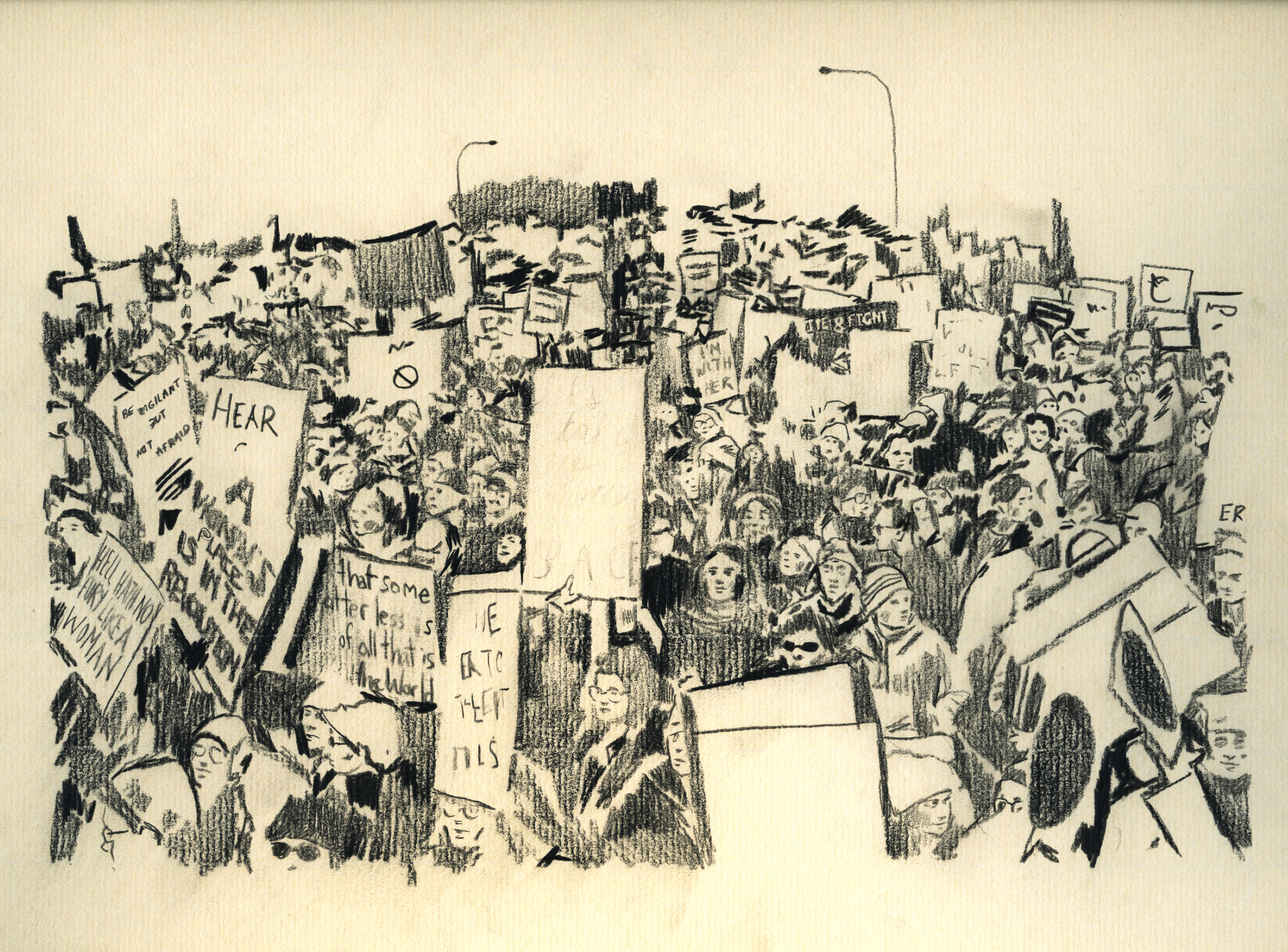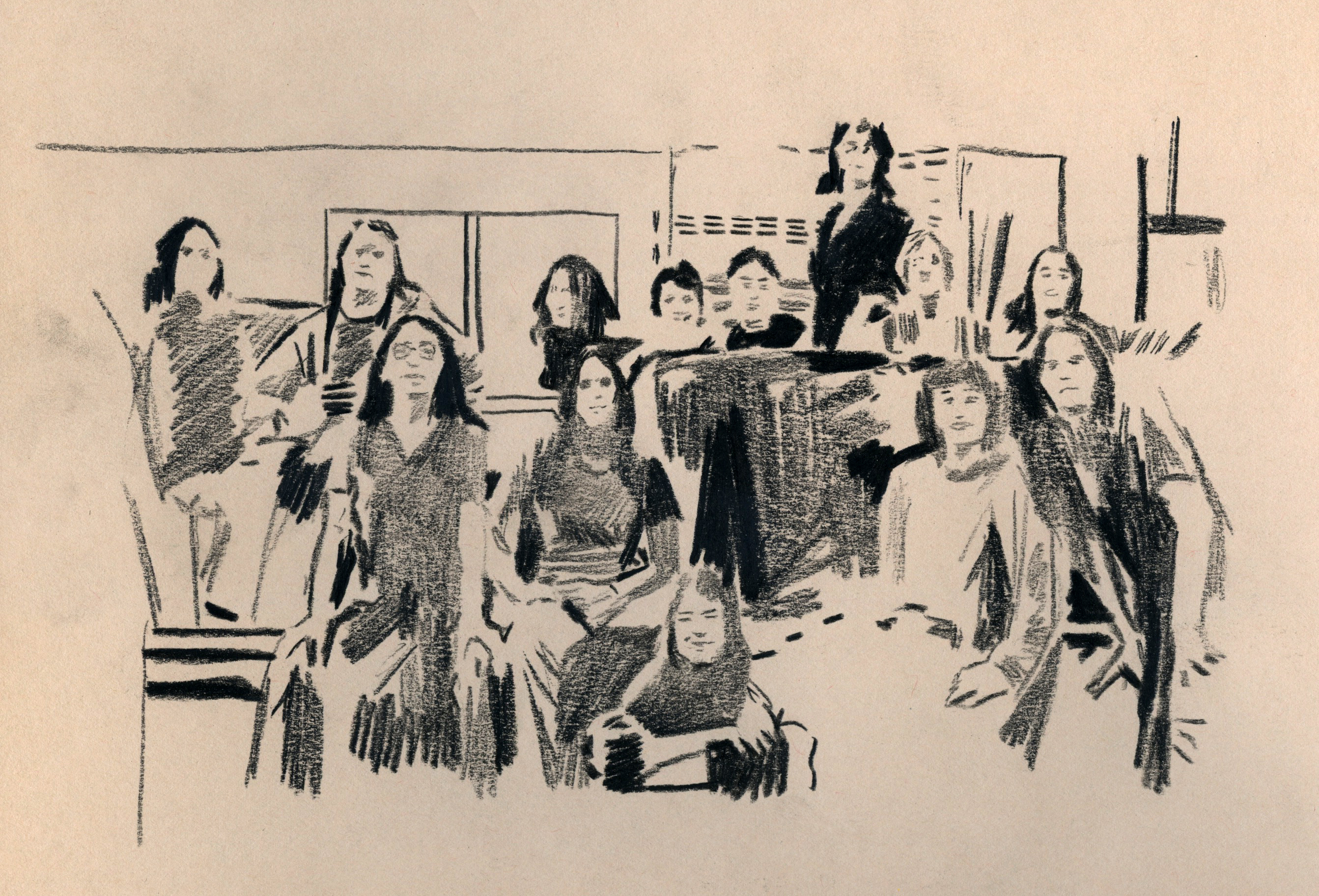 Leaning out of Windows, 2018 More information: https://leaningoutofwindows.org/

Destruction Proves its Existence
Leaning Out of Windows (LOoW) is a four-year SSHRCC funded interdisciplinary art and science project, involving four phases between 2016 to 2020. It involves co-designing, curating, testing, and analyzing models of collaboration for art and science. Participants include Emily Carr University's faculty, art students, visiting artists + physicists, post-doctoral researchers and graduate students working at TRIUMF, Canada's particle accelerator centre and accelerator-based science located at the University of British Columbia.

Photo credit: Scott Mallory Jr.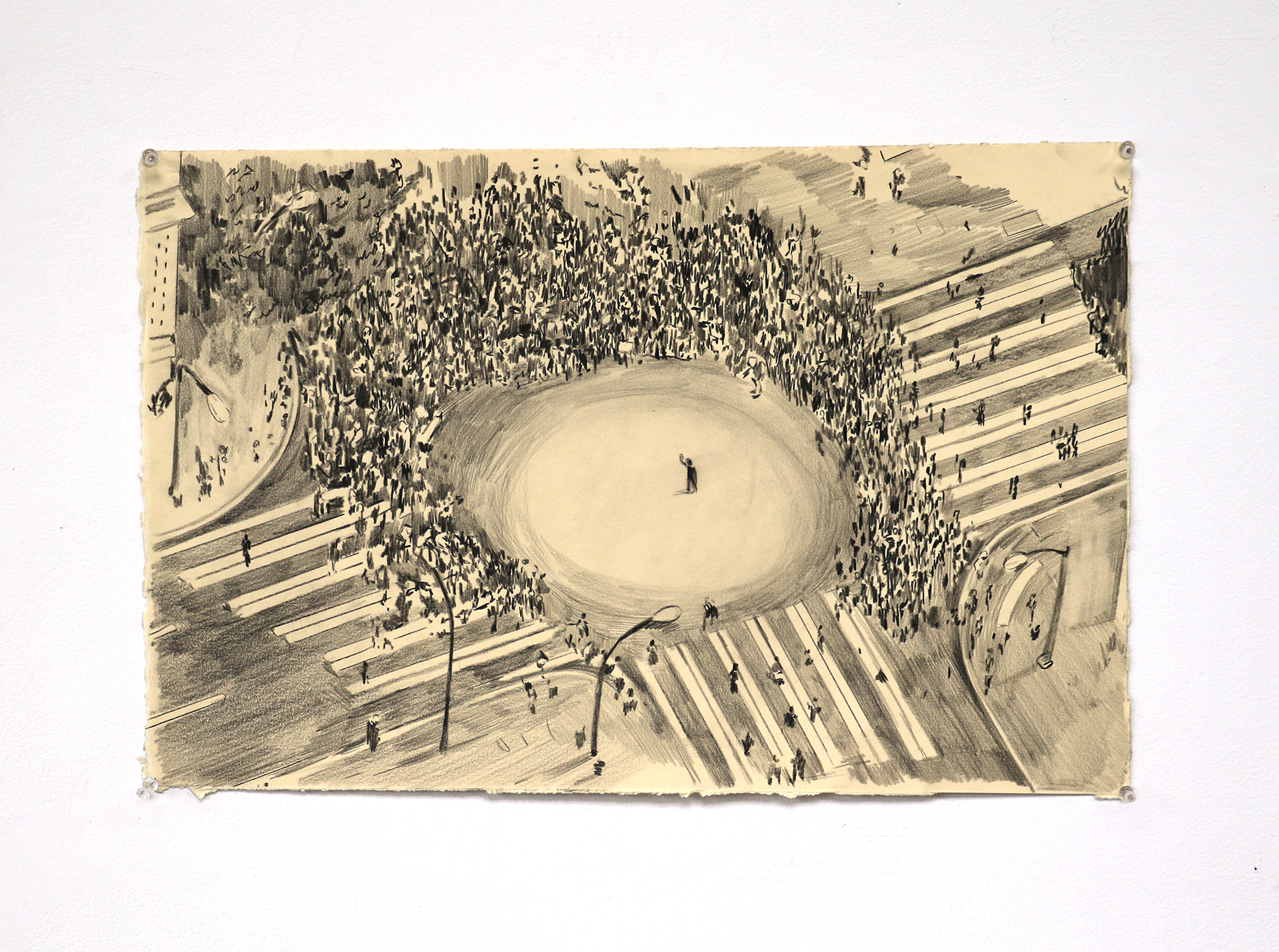 Copyright Heather Kai Smith, 2019